I met this person about a month ago who seemed to just latch onto me. It was during a night out so it was fun at the time; we were all drinking and having a good time. This new potential friendship came as a surprise to me because I tend to not hang out with white people if I'm honest and you'll realise why very soon.
On our way to the tube station at the end of the night, we began to talk about hip hop. The details of how we arrived onto the topic are kinda hazy, but then we moved onto the perceptions of black people and I said how much I hate that people think rappers are just thugs when actually most of them are intelligent poets. I'll admit that this is an assumption I had myself; growing up my mother told us that rappers were all like Biggie and Tupac, ignorant troublemakers, into drugs and heading towards one destination: death (we all are ofc but I think you know what I mean). Thankfully I realised how wrong this was but admittedly it took growing up and finding my own mind to figure this all out.
Anyway, the person heard what I said but then replied
"well they shouldn't act like that then. They give black people a bad name just like those in gangs. White people look at those people and assume that all black people are thugs. It's the same with the Latinos too, all they do is fight and kill each other".
I was shocked.
Sometimes I feel like white people forget who they are speaking to. I think: If they knew they were talking to a black person they would tread more carefully. However now I'm starting to believe that there are certain people who just don't give a shit about what they say to you, especially when they're white. Unfortunately they have the privilege of saying whatever they want without worrying about the context or consequences (just look at Piers Morgan for example). Realistically, it's common sense and basic understanding of socio-politics to recognise that not all gang members are bad people as I've mentioned in a previous post; some get caught up in that life and not because of fucking hip hop; sometimes it's the only way to survive in this white supremacist society we live in.
The person had also previously told me that they once had a black friend in college (who they conveniently stopped talking to once they left college) and that they had also been a member of the MLK society at their college. Perhaps that was the reason they felt they could say such ignorantly racist things; they'd paid their dues to the black community and played the part of ally for long enough. Now they had a free pass to go all ape-shit.
It gets worse.
During a bad week mentally, in a bid to escape from shit I agreed to meet up with this person again; we met up for drinks but I felt on edge, because I knew that something racist was going to be said at some point of the night. I began to realise that no matter how shit things were at home, drinks with this person really hadn't been a great idea. Then I was proven right. Within an hour or so, we began talking about intelligence (interesting cocktails talk I know) and the person said that "all Korean people are born smart because it's in their genes".
I questioned how they knew this to which the response was "well it's scientifically proven".
Me: "so it has nothing to do with culture where it's encouraged to work hard" (which has also been scientifically proven in many articles analysing the influence of culture on psychology and achieving goals within collectivist societies).
The person refuted this and said that they had read many articles confirming that it was in their genes, "you can't argue with science" was their counter argument.
Then I replied "well science can't always be believed. Science also reckons that the reason why black people can run fast is purely because of genes, which is obviously rubbish" (in fact it's partly to do with work ethic as well as muscle) to which they replied
"well science is never wrong".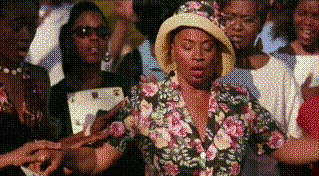 I was silent for a moment, to collect my thoughts because I was almost falling off my chair at this point and desperately wanted to walk out. But I knew I couldn't without first saying one thing: "what you're saying is incredibly racist, you realise that right?"
Note that I didn't call them racist.
However the response was "but I'm not racist".
They went on to say that they were entitled to an opinion.
Yes, yes you are, but not when it's fucking racist.
I haven't spoken to that person since, regardless of them having sent me messages after that last time we saw each other and liking pretty much all of my Instagram photos. I can't be around people like that and I don't owe them an explanation either.
And this is why I tend to not hang out with white people. Yes my girlfriend is white but I've invested A LOT of time in educating her on what racism is, and what it means to be with me as a black woman and what it means for me to be with her as a white woman. It's fucking exhausting, but she now knows that although she can say a million times that she loves the bones off me, if she doesn't show respect to me as a black woman then her words mean absolutely nothing, thus she knows that she must take on board things she's learnt from me as she's unlearnt the unconscious bias she grew up with; she knows that certain things cannot be said to me or around me if they hurt me or my community. And the fact that she has put in that effort means more than saying the words "I love you" in all honesty.
This person who said this stuff was with the same mouth telling me how awesome I am and calling us bffs. How can we be bffs when this is what you think of me?
My girlfriend is a prime example of a white ally. She's not shouting about racism and #blacklivesmatter from all of her social media accounts, but she doesn't tolerate racism either; if she had been with me when that person was talking such shit to me, she would've been right by me correcting them.
It blows my mind how some white people can just move mad because they truly believe themselves to be superior to you. Take this woman in the toilets at the Curzon Bloomsbury Cinema. We'd all just come out of the theatre having watched Spike Lee's BlacKkKlansman which not only preaches on implicit racism, it also ends with a shocking montage on the explicit racism that's reared it's head in America, following the election of Trump (and is also very applicable to the current post-Brexit climate in U.K.). I always wonder why certain people watch films like this, particularly Lee's films because you're guna get served up tea on a plate. But I guess some people think they can let it go over their heads because they're not saying the n-word, therefore it just doesn't apply to them. So this woman came out of the theatre and was in the toilets standing behind the door; I came in and seeing no queue I walked to wait as first in line. I hadn't seen this woman because she had been behind the door, so when she suddenly emerged I was surprised. She then gave me an obvious dirty look and said to me very slowly and condescendingly like she was talking to a to toddler:
"DON'T. YOU. KNOOOOOOW. HOW. TO. QUEUUUUUUE?"
Of course I know how to fucking queue, I'm not a moron.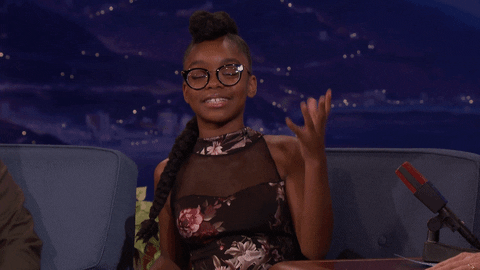 My polite British side took a very deep breath and replied calmly "I didn't see you" then she said "well I didn't want to get hit by the door".
I could see the white woman tears welling up in her eyes. I took a few more breaths… and I don't know if it was the unnecessary tears or the fact that I had yet to receive an apology for her earlier tone but something inside me snapped, so I said: "You're standing behind the door to not get hit by the door? And then expected me to see you? That's a really stupid place to stand isn't it?" Pause. "And yes I do know what a queue is so don't talk to me like I'm the idiot here". The shock on her face was a picture and suddenly there were no more tears! (Or an apology for that matter.) But why the fuck was she crying in the first place!
Afterwards, I came out of my cubicle first and when she came out of her's, although the other sinks were free she approached the one next to me. She asked "how was I supposed to say it then?" I looked at her then replied: "I'm not going to teach you how to speak to people. If at your age you don't know then that's your problem" and left.
She was standing in the wrong place, yet was talking down to me because in her mind she's the one in the right, because her privilege tells her that even when she's wrong she's right. She doesn't need to talk to me like a human being because society doesn't see me as a human being, so why should she?
Same as the "bff": she didn't see me as a human being, so she doesn't see a need to treat me as such; I'm not human, with feelings and emotions.
These two people are also examples of the type of racism we have to put up with every day. I can count on one hand the number of times I've been called the n-word, but I am still dehumanised as a black woman on a daily basis:
When you say something you don't think is racist just because you haven't said the n-word;
When you push me out of the way to get onto a train/bus before me, because you apparently didn't see me (that actually happened to me over the weekend at the ticket barriers and I pushed the bitch back);
When you sit next to me on public transport and elbow me repeatedly because you're entitled to more space than me;
When you tell me that racism isn't that bad in this country and whatever I've experienced is all in my head…
The list goes on, and this post is already long enough; if I carry on going we'll be here until Christmas.
I can avoid friendships with problematic people but I can't avoid people in everyday life (I've tried). They're out in the streets, on public transport and are even my neighbours. So what is the solution?
I just have to focus on what I can and cannot change; I can't change the minds of people who don't give a shit about me, but what I can focus on, is protecting myself and continuing to ensure that my immediate environment isn't a toxic one, which is why I will always be ruthless when it comes to who I choose to have in my life and I will never apologise for that.