Christmas has been extremely difficult for me.
Filled with sadness, anger, violence, disappointment, and desperation.
This year I spent it with my girlfriend, just the two of us in our flat.
My fourth Xmas without my mother and sister. I tried really hard to get into the spirit of it all, wrapping presents, spending more than I could afford on food to cook a great (vegan) Xmas dinner, decorating the tree, obsessively buying more and more "little things" to make the flat more Xmas-sy.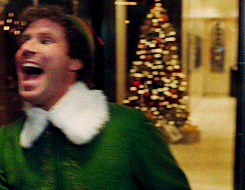 This year, I've also been volunteering with the recovery centre of a local mental health charity. I started a couple of months ago and it's been an amazing experience. However, talking to the service users about their feelings towards Xmas is difficult.
A couple of weeks ago, a tweet by Sonaska a writer and designer fell into my timeline, retweeted by someone I follow:
You can also follow her on Instagram.
It was retweeted in relation to mental health at Xmas.
It's tough being without family, watching everybody else excited to spend the holidays with family, eagerly buying loads of presents for everybody. It's also tough when people send you messages hoping you have a great xmas with your family, unintentionally sending you back into that black hole of loneliness.
Considering Xmas with my family was always so unbearable, if you think about it really, I've had a lucky escape. There's no pressure for me to be anything other than myself, I'm spending it with somebody who genuinely cares about me and I don't have to anticipate having a breakdown.
I also have to consider that I am blessed to have at least somebody to spend it with. Although the charity will be hosting a Xmas dinner at the day centre for the service users (and also arranging transport to the centre and back home), so that they won't have to spend the day alone, it is still a reminder that there is no alternative for them (other than spending it alone), which is heartbreaking.
Therefore, although I spent most of Xmas eve sobbing into my pillow with multiple glasses of Bailey's (yes I know you shouldn't drink while on medication!), I worked to be thankful for what I do have: A home, a partner, friends, a career-plan and my sense of self.
If you are still finding it difficult to cope, please reach out. The Samaritans are great listeners. With 1 in 3 people contacting them on Xmas Day alone you'll be in good hands.