Reading David Lammy's article in the Guardian today really hit home, not only drawing attention to how politically and culturally isolated Black youths are today because of our Government's continued cognitive dissonance, but it also reminded me that this has been going on for years and years and years and no Government has every improved the situation for young people.
This excerpt especially resonated with me:
The first thing Lammy wants us to understand is the blameless ease with which a child who goes home to an empty council estate flat because his mum can't afford childcare while she's at work, can become a gang member. All it takes is a gift of new trainers, he says, for which in return the child is soon asked to carry a little package round the corner, and before long, the 12-year-old is earning more in one week than his parents make in a year.
I didn't grow up on a council estate, however I did grow up in a single parent family and was responsible for looking after my sister while my mum had to work in full-time employment. Luckily for my mum I was a geek, but unfortunately my sister got mixed up with some bad people and did some bad things and I had to save her. We used to call them "pikeys" in my days. When she told me that she had a boyfriend, my antenna went up, but when her friends told me that he was in a gang of white pikeys, I went round to his house and told him to stay the fuck away from my sister. For some reason he listened. People just did in those days. I don't think my sister has every appreciated the fact that she could've been dead if it wasn't for me. And she soon admitted to me that he didn't treat her well either. My mum still knows nothing of this… until now.
Parentification is an unfortunate generation cycle in Black culture, and I've spoken about this before on my blog which you can read here. Children are forced into adult roles within their families, mostly because one parent has walked out, forcing the older child to take on that parental role. This has a detrimental effect upon mental health, during adolescence and especially in adulthood. The worse thing is, as Black people we are never offered therapy (I will provide you with examples below). Usually the child is at shown some gratitude in older years from their parent or siblings, however I've never been shown any. I didn't rebel until I was 17 – I snuck out a couple of times with some friends while my mum worked the night shift – my sister would have friends round so she wasn't home alone, but other than that, I made sure I looked after my sister. I did most of the chores at home, because my mum made me, which I had to balance with homework, unlike my sister who wasn't doing any chores or any homework because she wasn't interested in pursuing further education like me and therefore didn't see the point in home studying. I also had to balance this with Church, which we went to at least three times a week. All while hiding my father's abuse. As a teenager, I had a lot on my plate.
Everybody on the outside of our family saw us as this tight, united trio of a mother and two daughters, but we were far from it. I had nobody to talk to and felt extremely isolated. It only got worse when I went to University.
At 24 when I went travelling and came to the Australia part of my trip, I suffered from aggressive, verbal racism from the locals. They would say stuff to my face and then laugh, as if I was supposed to be in on the joke. The next leg of my trip I planned to be New Zealand, but I just couldn't face it, but I couldn't afford to come home early. My only option was to call home and ask my mum for a loan to change my ticket so that I could come home early. I cried down the phone, begging for the loan, but I didn't tell her about the racism, because I couldn't. When I got home, she would retell the story about the phone call and laugh about how I cried, which I found an incredibly insensitive thing to do.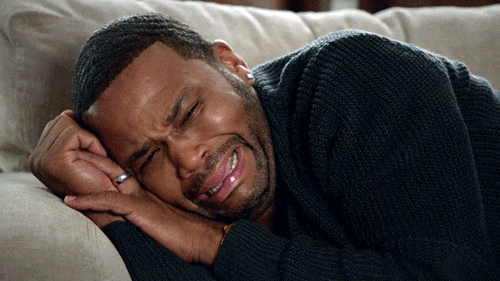 I sunk into a deep depression, fell in love with a drummer who used me for sex, became further depressed and so went to see the GP, who instead of referring me for counselling "told me to get over it" and then prescribed me anti-depressants. By now, I was drinking heavily so I just carried on to the point to excess, which the GP knew.
I got a job at a GP surgery, where at the Christmas party, the Practice Manager tried to sexually assault me, because I was off my face on drugs and alcohol and could take advantage and I had to call my sister and her boyfriend to come and pick me up. I think this is finally when the GP referred me for counselling. However, my sister was angry at me. She knew that I had been battling with the GP to receive proper help about my mental health, but not once had she offered to come and visit the GP with me, she just blamed me instead.
And the lack of care from the GP, this is because I'm Black. If I'd been a white girl with Blonde hair, screaming in agony, you bet your arse I would've been referred to see a Therapist at my very first GP appointment.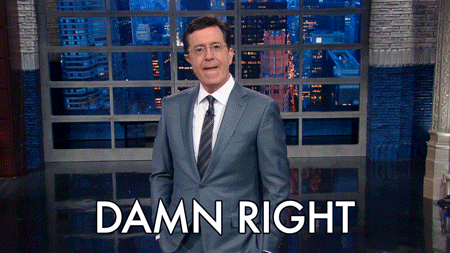 This happens to thousands of young Black girls and women today.
In my late twenties, I was finally diagnosed with Unstable Emotional Personality Disorder (formerly known as Borderline Personality Disorder) and the psychologist explained that all of the impulsive behaviour I had displayed in early twenties – the high and the low moods, the excessive drinking, the impulsive spending, the impulsive sex – was all because of this disorder. And now that I'm studying an MSc in Mental Health and Psychology, I'm finally able to research more about this condition because even though I've been diagnosed, I'm still not being treated. The NHS are still failing me as a Black woman today; I was recently rejected from the Personality Assessment Services for being too high-functioning, even though I struggle every day and I'm having to medicate myself.
And as for my family: after I was diagnosed with Epilepsy in 2014, my sister rejected me for being too much of a burden and still refuses to speak to me now. My cousin Dee recently said to me that she wishes that she'd had me as an older sister growing up and those words meant the world to me, and I do see her as a younger sister, even though we've only recently gotten back in touch. No request is too much.
My mother, who I recently got back in touch with, I'm not quite sure knows how to be a mother. She's shown me no gratitude for the years of love I've shown. On Mother's Day this year, she was supposed to call me and didn't and offered no explanation for this. Her excuses for her constant failings are that nobody showed her how to be a mother, yet you're doing a great job to your other daughter, just consistently failing me, so there must be a reason why?
She still hasn't called and it's because she expects me to be the parent, when I'm the child. And this is why I'm so thankful for the other adults in my life at the moment who allow me to be the child I finally deserve to be, because my childhood was stolen from me. My family are the dark clouds over my sunshine, they don't build build me up like others around me do, they knock me down and it took me years of searching to realise that.
Furthermore, nobody showed me how to be a daughter, yet I'm doing it. My door is always open for my mum, when she decides that she wants to be one.