Even though my sister and I haven't spoken for just over four years, not a day goes by where I don't think about her; sometimes it's a song or film that reminds me of her and all of the memories connected to that come flooding back, overwhelming me with grief. For example, over the weekend I was making my girlfriend watch the "Twilight" film: for her it was the first time; for me it was the God knows what-teenth time. The Twilight saga literally took over me and my sister's lives! We were both obsessed with Edward Cullen, while my best friend at the time was infatuated with Jacob Black, so my sister and I would cackle at how anybody could choose a smelly werewolf over an oppressively loving vampire (of course I realise now that Edward's behaviour was borderline sociopathic, and he and Bella deffo had an unhealthy relationship…) and we would obsessively watch the films over and over again. There's a particular song at the end of Twilight by Iron & Wine which my sister absolutely loved and hearing it on Saturday absolutely broke me.
Probably also because I'm forever reminded of her in my dreams, which could be why hearing this song affected me so. Sometimes I dream that I'm apologising to my sister for abandoning her; my mother in these dreams is crazy to the point of feral, while my sister is so stressed she's become severely underweight. In most of my dreams I'm chasing her for her forgiveness while she ignores me, until recently actually: last week I dreamt that she wanted to come to my birthday party (my birthday was recently) and I told her no, because I only wanted true family there (my friends). This was the first time I'd shown any authority towards her subconsciously, which is symbolic because showing authority and standing up for myself against her in reality was one of the reasons why she stopped talking to me.
Considering I'm a Psychology student, I should probably through some Freudian theory into this: most psychologists believe that dreams are just random brain activity while sleeping, but Freud's psychoanalysis on dreams argues that our dreams are symbolic of hidden impulses we desire to enact and while asleep, thoughts from the id (subconscious) slip into our ego (consciousness).
Growing up, my sister and I were extremely close however, we did fight a lot, mostly over banal things such as each other's toys, but also because of jealousy – I saw my sister as my father's fave and she saw me as my mother's fave – while being played off against one another by our parents. But I always promised myself that we would never end up like our mother and her sister (our aunt) – who no longer speak to each other and haven't for years – so even when I knew my sister was in the wrong, the majority of the time I would be the one to make up with her, desperate to keep our relationship in tact.
As close as we were and as hard as the separation is for me, (according to my mother – when we were speaking – my sister was also struggling with our separation, but where I've made many attempts to reach out to her, she has slammed the door in my face and hasn't made any attempts to reach out to me either) I need to come to grips with the fact that we may never speak again. On the other hand, it has only been four years which in the grand scheme of life is not really that long, so there is still time to reconcile.
But do I really want to?
On Saturday as I was crying to my girlfriend and sobbing that I couldn't take not speaking to her any longer, my girlfriend thinking that it was coming from a good place advised me to try one more time to reach out to her. So I did plan to give it one more go on Sunday (yesterday) by calling the house to speak to her while my mother would be out of the house at church, but then on Sunday morning I had two seizures and couldn't do anything for the rest of the day and forgot about our plan until later on in the evening. The strange thing was, I didn't seem to distraught about having forgotten about it.
I also religiously listen to Kelechi Okafor's podcast called "Say Your Mind" and this week, during her tarot reading section, she talked about self-worth and knowing who should and shouldn't be "on the [life] journey with you". She advised that sometimes people leave your life for a reason and if they cannot see your self worth, then they shouldn't be on this journey with you and this led me to reconsider my actions regarding my sister.
My sister doesn't see my self-worth; she doesn't consider my feelings; she only loves me when I'm being a "yes man" – remember she made the decision to stop talking to me after I moved out of the family home and growing tired of her shit and lies I finally stood up to her.
He was a good man
This is also the same sister who even though grew up in the same household of tyranny with my father, claims to not believe that I was sexually abused by this man because according to her warped memories, "he was a good man". Her memories are extremely selective though, because she does appear to remember him beating us and shouting, yet I guess because he bought us nice things (while getting us into debt) he was a great father.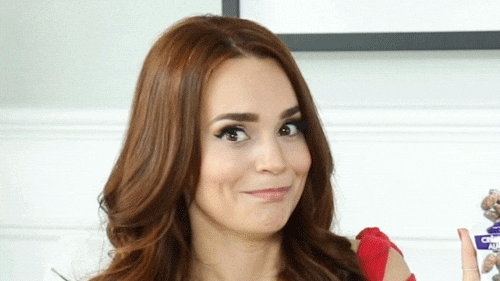 This post has been extremely cathartic for me actually, because now that it's all written down, I can see our relationship for how fucked up it really was and I do deserve better. I was saying to my girlfriend today that I would never chase an ex, so why am I chasing after my sister? I have too much dignity and self-worth for that.
So bringing this back to Freud (I'm not even a Freudian by the way, however I do find his theory on dreams quite interesting) what could my dreams mean?
Do they mean that I do desperately want to reconcile with my sister?

Do I just want to speak to her so that I can tell that I deserve to be treated with respect, how she's rejected me is below par and that I deserve more?

Or is it just a whole load of random thoughts?
I'll probably still grieve, because it's a massive loss regardless of how fucked up the relationship was, and as much as I wish the whole science from the film: "Eternal Sunshine of a Spotless Mind" existed, it doesn't. Therefore things are going to trigger memories, which I have to accept and learn to cope with.
As for my dreams, I am seriously considering hypnotism to get this bitch out of my subconscious, because it's driving me INSANE!
On a serious note, as of tomorrow, I'll be seeing my old therapist again. My lovely girlfriend has agreed to help me out with the fees and I'm putting my pride aside to put my mental health first. So this will definitely be something to focus on. Clearly there's something deeper psychologically to this which needs to be worked on.
Perhaps I need to realise that me living my best live and focusing on that instead of being able to say this to my sister's face is actually the best therapeutic fuck you. My therapist is amazing at what she does, so I'm positive that I'll be able to move on from this loss, both consciously as well as unconsciously.