I had my last session with my private therapist this week.
It's the end of an era.
#celebration #turnup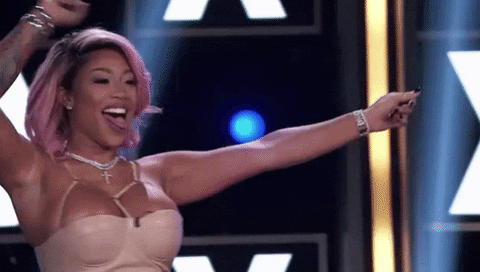 She's been a blessing to me, truly. An inspiration. And I'll always be thankful to her for helping me to create the woman I am today.
I have come a long way. I'm back in part-time work now, which I never would've had the courage to do without her help and I'm more motivated than ever to finish my MSc, now that I've seen where it can take me!
(My back-to-work selfie)
Before going back to work, I almost had a back slide, following a racially traumatic trip to the North of England. My girlfriend and I rented a motorhome and took a road trip through the Peak District, the Yorkshire Dales and the Lake District. I noticed that the further North we went, the more people would stare (and glare), and become less friendly, until they were ignoring me completely to pretend that I didn't exist. In a café in Cumbria in the Lake District, the staff refused to speak to me and kept me waiting longer than other white customers who had ordered long after me. The waitress also didn't bring me any cutlery with my food, like Black people are savages and therefore always eat with our hands. Then later on the same day, I was asked to leave a pub, while my white girlfriend sat peacefully undisturbed by the staff in the corner. I was asked to leave because as a Black woman, clearly not from the area, I made the manager uncomfortable thus she made me uncomfortable on her land. I sat at a bus stop crying for half an hour, just wishing to be back home in London, even if I do live on an all white street where the neighbours think I'm going to rob their properties or pull a gun out of my handbag each time I reach into my handbag to pull out my keys.
Psychologically, this experience made me want to retreat back into myself. I knew that I was returning to work the following week too, but I very nearly called to say that I'd changed my mind, or that I could no longer work for whatever reason.
But after ranting on social media about my experiences and finding solidarity in my Black sisters online, I found the strength to not give up. One friend even DM'd me to make sure I was ok when she saw my tweets about how upset my holiday was making me.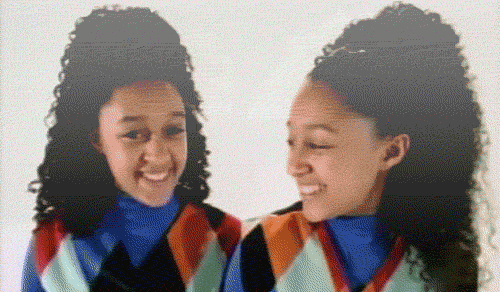 #Blacksistersgotmyback
It's a shame that racism marred the trip, because I saw some majestic waterfalls, glorious moors and stunning horizons. England truly is a beautiful country.
(Left image: Peak District; Top right image: Aysgarth Falls, Yorkshire Dales; Bottom right image: Cumbria, Lake District.)
(Image: Yorkshire Dales)
Part of me was initially angry with myself for having put myself into the situation, because "I should've known or expected to be racially abused" and I felt that I shouldn't have made myself go on the trip in the first place. However, it was during my therapy session after the trip where I suddenly realised that (a) I had no right to make myself feel like that, burdened with guilt and shame and (b) I am British as well as Black Caribbean and I have EVERY RIGHT to go wherever the fuck I want in my OWN COUNTRY, my OWN home. Nobody has the right to dehumanise me, but DEFINITELY NOT in my own fucking home. I'm not going to apologise for being alive or being the colour I am just because certain people perceive the colour of my skin to be the wrong colour either.
Which brings me to Love Island, my new reality TV addiction (hence all the random hashtags in this post!)… Samira, the only Black woman contestant has been single since the season launched, because every guy's type appears to be blonde hair and blue eyes (white), which is not the issue here because this is also Samira's type. The issue is, as the only Black woman on the island, none of the men find her desirable. At first, when I started watching, my initial thoughts were, "well what did she expect, going on a show like Love Island she's guna get rejected!" However, upon reflection, I suddenly realised that I was wrong for thinking this way. Why shouldn't Samira go on a show like Love Island? She's fucking hot, she's British and she has every right to go on a dating show like all of her white peers, looking for love, a fling or whatever. Seeing how the other contestants treat Samira, is just the epitome of British racism – the guys treat her like a leper because she's that sexually undesirable to them, while the girls treat her like an agony aunt, forcing her to put aside her own problems (the fact that nobody fancies her or wants to couple up with her), to listen to the other girls whine about their petty boy dramas, simultaneously rubbing in her face the fact that they have boys to have drama with, while she doesn't.
To be implicitly and explicitly told that you "don't belong here", is what racism is in our country.