The US created Feeblemindedness – a medical diagnosis that meant mentally deficient, stupid or foolish (Laureate, 2016).
I'm going to say something extremely controversial here: but as much as I love my mother, I find her to be weak and incredibly feebleminded.
She's not weak because she was in an abusive relationship, (big-up Kelis for saying this recently. I should've known Nas was a prick).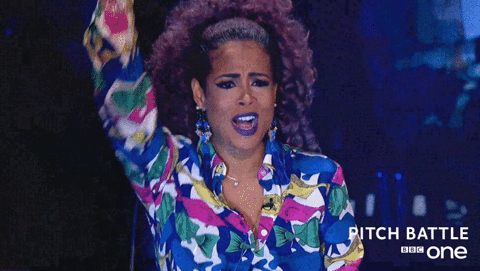 Giphy
Thanks to therapy, I also no longer think that my mother is weak for having not protected me as a child.
What I do see in her, is a lack of ability to think for herself. She's incredibly naive and stupid, very easily misled too – particularly by Religion. If I think morbidly about it, had my parents had met during the 1920s in the US, or had we been governed by a totalitarian regime, my sister and I might never have been born, because both of my parents may have been deemed unfit to breed (my father was poorly educated also), and so would've been sterilised.
I've spoken before about how my mother's opinions are often misinformed due to Religion – particularly when it comes to science and medicine. But now it gets worse: a couple of weeks ago I found out that she's a Trump supporter, because her church are teaching that Trump has been sent from God to free Israel and restore it to its pride of place, fulfilling the prophecies of the book of Revelation. Thus as a leader appointed by God, Trump should be supported and tolerated.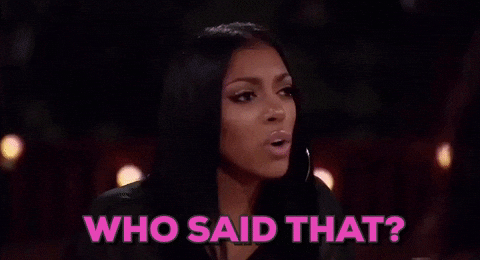 Giphy
Thankfully, eugenics is illegal because clearly I prove that feeblemindedness isn't a genetic trait, however I was shocked to hear that the person who created me could really be so stupid. In case you don't know, Trump is also best pals with the Israeli Prime Minister, whose government ordered for Jewish Ethiopian immigrant women to be sterilised against their will (and consent). Trump is also a fascist, misogynistic prick who believes that white Americans are the ultimate superior race, and whose policies dehumanise every person of colour in his country.
I initially thought that I had misheard her when she said she liked Donald Trump and his "cheeky face" (yes she did say that about the President of the United States). Initially we had been bitching about Theresa May and discussing the latest on the Windrush scandal, when my mum said:
"and she's supposed to be a Christian, shame on her",
to which I snorted and replied: "well, so is Trump". However, she very quickly defended him and wouldn't hear a bad word said against him.
It was incredibly unsettling.
It's still not sitting right in my stomach – in fact, I feel sick just thinking about the conversation again. And even though we've spoken about it since, she still won't back down from the teachings from her Church, regardless of Trump's actions as a Leader of "the Free World".
I want to know what my sister thinks about this, because surely she cannot be as stupid?
My girlfriend said to me that I cannot judge my mother and cut ties with her, just because we have opposing political views, however this is way more than that.
So much more.
She also proves to be feebleminded when it comes to parenting. She's never been capable of raising me, lacks initiative and drive, perceives having "stuck around for my sister and I while my dad was the one who abandoned us" as a fucking obligation as opposed to her job as a mother, and seeks constant approval (like a child) for having done such a poor job of raising me in particular, when I as the child (regardless of what age I am) am desperately seeking love and approval from a mother who is incapable to giving that – especially to me.
What irks me the most about this, is it's the older generation (that includes you, Kanye – 300 years of slavery was a choice? Screw you) fucking up yet again, leaving us (the educated, younger generation) to clean up the fucking mess. Thankfully feeblemindedness isn't genetic, and thus also thankfully eugenics is illegal, otherwise the race would've been euthanised and we wouldn't have the fabulous, Black intelligent people of my generation and the next, but that doesn't mean that we're not mentally affected by the sins of our parents. 
References
University of Liverpool, Laureate Online Education. (2016). "Week 5: Abilities: Theories, Structure and Measurement of Intelligence" Lecture Notes,
Personality, Individual Differences and Intelligence Module.