It's been an energetic week!
Since I've been taking control of my mental health and Epilepsy, I'm beginning to feel more like me again, which I never believed would happen in a million years. I have more energy, which is astounding, because having spent a year planning my time around low energy levels, to suddenly being able to do more than one thing in a day, is just… unreal.
Did I tell you all that I've changed antidepressants? I demanded it. The old ones were killing me and nobody was helping me, so I contacted my GP after doing some research and asked to be put on Fluoxetine and I've been self-medicating (slowly increasing the dose myself).
I've also been reducing my Zonisamide and I'm currently still taking 750mg of Levitracetam, which the Epilepsy team want to take me off of, however I've been thinking A LOT about this and as they stop my tonic clonic seizures completely, plus my energy levels are currently great on this dose, I'm going to stay on this. My consultant is the type of guy who wants "a one drug for all seizures" type of fix, but I'm not a guinea pig – I'm happy to try a low dose of another drug and see what that does for my focal onset seizures, but I'm starting to realise now that low doses are the way forward. I remember a few years ago, when I was on double the dose of Keppra, and it turned me into a psycho and I almost lost my job. But when I cut the dose in half and was taking Oxcarbazepine, my mental health improved as did my energy levels (this is when I was running three times a week and cycling to and from work). Anyway, I have an appointment coming up. Again, I'll be in control!
So anyhoooooooo, the weekend was Easter Bank Holiday, therefore I wanted to party. I found a Lesbian bar in Soho called "She Bar" – this was a my first time at a Lesbian bar… and I LOVED IT!!! My outfit was a little over the top – my girlfriend described it as a wedding dress: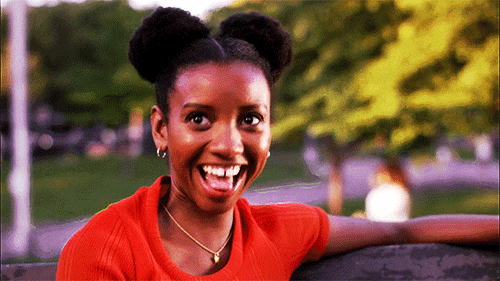 LOL!
Perhaps I see it as a metaphor for moving into a new period of my life, a healthier, happier, energetic period. It was also freeing to be around other women like me, with no idiot men in the way trying it on and just having a little boogie.
On Wednesday, I went to my first meet up with the Lesbians of Colour Book Club. LOVED IT! I've always felt more of an affinity with older women: they don't take bullshit and I don't like to deal with bullshit, therefore my lasting friendships have always been with older women (my surrogate mum, my mentor from The Open Uni). So when I saw that the majority of the women in attendance were older women, my heart soared. The book of conversation was Sweetheart Sputnik by Japanese author Haruki Murakami. Awful book. A typical male author writing about women and their lesbian relationship: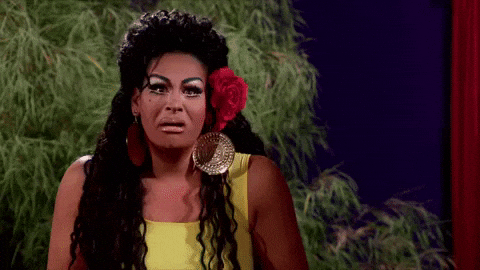 Epic fail. However, the conversation as we savagely ripped it to shreds was intellectually stimulating and chucklesome. Afterwards, we went out for dinner and made plans to meet up next week for a social get-together, which I'm really looking forward to. I've also been listening to the Mostly Lit podcast, to gather some inspiration for books to recommend for reading, as everything I'm reading at the moment is pretty heavy (Black British History, Civil Rights, Mental Health, or Medical Apartheid… yep, pretty heavy!)
Then yesterday, I went to my first Yoga class in about two or three years. The school is called Mindful Movements and they're based in the Islington Arts Factory. Yesterday evening was a dynamic candle light drop-in session, which I found through the "Meet Up" app (also how I found out about the Book Club actually); it was the candle light aspect that enticed me, regardless of the warning that although beginners were welcome, the session was pretty dynamic. And intense it was! Like I said, this was my first class in two or three years; I've just reclaimed my energy; Don't forget that last year I was bedridden! However, I made it through the session and I am incredibly proud of myself. It was breathtakingly spiritual, which is one side of Yoga I always used to find uncomfortable, however as I engage more and more with spirituality, Buddhism and meditation (I'm actually going to my second meditation class next weekend, also found through the Meet Up app), it's definitely something I'm embracing as part of an exercise regime. The featured image for this blog piece is a photo of myself and the session instructor Hana Saotome, who was so welcoming and encouraging! And I didn't even get an uber home!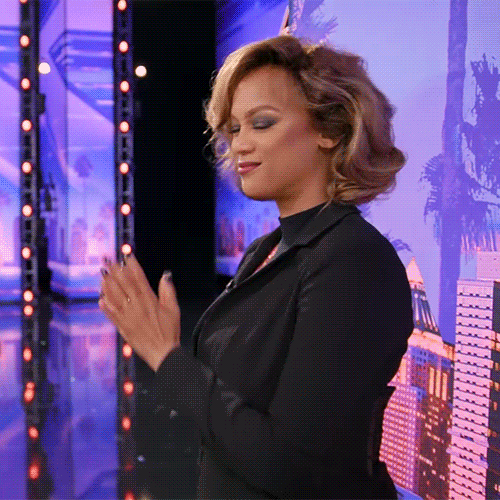 Other than that, I've been working on my MSc, arguing in the discussion forum. For some reason in this class, I seem to be the only person who believes that Freud is not only racist but sexist. In my last class, all of the women hated him, however in this class the women seem to think the sun shines out of his bum bum, even though he clearly hated women. One of the women in the Book Club asked me:
"Don't you want to just do what you need to do, agree with everything the Professor says, get the grades and get out of there?"
I told her no way. I can't do that. I've never been that kind of person, and I'm not about to change now. She admired me for that.