Since starting my MSc, I've been thinking A LOT about labels and diagnoses, particularly when you're Black.
When I was 28 I was diagnosed with Emotionally Unstable Personality Disorder (formally known as Borderline Personality Disorder). However, this diagnosis was based upon my past behaviour where I had no sense of self; I was unstable, impulsive, my moods would go from high to low and I could be extremely unsociable one day to belle of the ball to the next.  However, as a young, Black woman growing up in the UK amongst mostly white girls of course I was confused about my identity and therefore, had no sense of self. But now that I'm "woke" and I've finally found a sense of "Blackness", does that mean that I no longer have mental health issues? Of course it doesn't. But because I finally do have a sense of self, I was rejected from the NHS Mental Health services assessment team for being too "high functioning" and even though I've complained, it's made no difference. I may get a meeting with a psychologist regarding a further explanation on my diagnosis as per my request, but that's it, so I'll have to continue to pay for private therapy. To be fair, my Therapist is awesome, she's a beautiful Black woman, so woke, and she's highly intelligent.
My current module is on Individual Differences, Personality and Intelligence. I'm only a week in and so far, it's proving incredibly insightful: psychologists like to throw around the words "normal" and "abnormal" quite a lot, which doesn't surprise me, therefore when they're creating a hypothesis for behaviour, you can imagine why they look at a Black person and find our behaviour "abnormal" when their theories are based upon "normal [white] populations". It also makes sense as to why they're so frequently diagnosing Black women with Personality disorders and Black men with Schizophrenia. Go figure.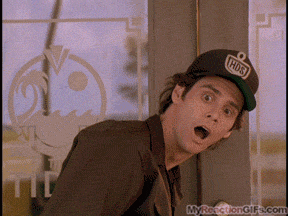 A term I've discovered is: Unconditional positive regard, which is where an individual becomes less reliant upon the opinions of others and becomes more confident in their own opinion of themselves, therefore having a more positive opinion of oneself. This is a construct which I feel that my generation of Black people are lovingly embracing and something older generations were never taught – in fact, they were taught to hate themselves. Black people were never taught about the concept of self, not in this way, in fact I know in Caribbean culture it was very selfish to be introspective. However, what the older generation didn't realise was that not allowing themselves to be free of white opinions was a mental shackle.
My final thought is something I read which proves something I've thought for awhile: some people create a self-construct (image) as a crutch, which is not actually a true representation of themselves or the way they can behave all the time, so when a distortion takes place, they become aggressive because they're suddenly unsure of how to behave. I've found this in situations when [white] people are pretending that they are intelligent in conversations, but I show them up (not on purpose), so they become aggressive towards me. When these situations initially used to happen, I would become upset because in my mind I'm thinking all we're doing is having a conversation, and now you're shouting at me and calling me stupid wtf! when actually I'm saying something intelligent and you're the stupid one, however now I'm confident enough to know that they are the insecure one and they are the one who is lashing out because of their insecurities. Their behaviour is a reflection of their own insecurities and a denial of any incongruence between their self-image and own behaviour.