Warning: this piece is going to be savage.
*NOT*
On Thursday I flew to Amsterdam for a city break with my girlfriend.
To say that it was the worst experience of my life would be an understatement. The Dutch are a racist, homophobic, sexist and transphobobic nation. All countries are, however the Dutch are so direct in their bigotry; they think that because they are pioneers as being the First Nation to legalise cannabis that this shows them as a liberal nation – a nation where all are free. It's rubbish – they've legalised prostitution, yet even that is still segregated: the Black and Latino women are in separate parts of the Red Light District, and horrifically more so. The Black and Latino women are strategically placed near the church – is this to sanctify them? Transgender women have a completely different light to Cis women to "warn men". This is not pioneering (in case you are un aware of the definition of the word, it's "moving forward"), and furthermore, this is definitely not intersectionality, which is also what apparently the Netherlands are pushing for in terms of diversity.
The bizarre thing is, people also think that Amsterdam is one of the most diverse and tolerant of cities, probably because the people who think so do not fall into any minority categories and therefore don't notice the intolerance.  
I lived in the Netherlands for two and a half years as a child; my father was stationed in a German RAF base. We suffered intolerable racism as the only Black family in our town. I was also the only Black child in my school and my teachers made sure that I fucking knew about it, however that's for a separate post. My point is, I cannot believe Dutch racism hasn't moved on in THIRTY YEARS.
Thursday 8/02
So, we touched down on Thursday and I immediately noticed the stares. One thing I also immediately noticed was that the Dutch are either aggressively rude or overly polite (as if over compensating). We took the express train from Schiphol Airport to Centraal Station, before taking the tram to the Hotel. We stayed at Hotel Atlas, which was a short tram ride away from the city centre, in Vondelpark. The hotel was ghastly. The bathroom had major sewage issues; the bedroom had cobwebs and the mattress was a sinking pit – even worst to try and sit on when drunk! My girlfriend and I had fun pretending to be in Four in a Bed when completing our feedback forms LOL. 
In the evening, we went to the Xtracold Icebar, which is minus 10 degrees and even the shot glasses are made of ice! That was fun. I did think I was going to die of hypothermia LOL. Our tickets were prebooked through Viator: £56 for two people; prices included two drinks and a canal cruise. And we had dinner in a lovely Indonesian restaurant called Indrapura. 
Fri 9/02
We began the day extremely hanging! However, super pumped for the Black Heritage Tour, led by Jennifer Tosch. Jennifer has an MA in Heritage and Memories and having immigrated from California five years ago, has made it her mission to educate both people of colour as well as Dutch citizens on the hidden histories of the Netherlands. People of colour have been part of Dutch history for centuries, yet this is denied repeatedly, regardless of the fact that there is so much evidence within – especially within the city's landmarks:  
(This is a Black man holding the world on his shoulders… which Dutch historians deny.)
The Dutch had colonies in Brazil therefore promoting immigration to the Netherlands for Slavery. There are Black-Portuguese figurines in their landmarks, for example t

here is also a Brazilian slave figurine in the WWII monument in the square. Yet Black presence pre- WWII is denied aggressively. There are also Black female figurines in the Red Light District pre-dating the 19th Century.

The East Indies (Indonesia) was colonised by the Dutch – proof of which is seen  with the Indonesian cuisine all over the gaffe in Amsterdam! 

Two African princes attended the coronation of Prince

Willem Piso in 1648, which is obviously way before WWII. This is evidenced with paintings, which includes the images of the two Princes.

According to Dutch history, in the Dutch Republic, slavery was illegal. This is taught in schools however, according Jennifer there is evidence to show that there were slaves in the Netherlands. There are paintings which include Black people in market places. 

The Dutch East India Company were slave owners and heavily involved in the slave trade, trading pepper, opium, and coffee. They were directly involved in trafficking Africans. South Africa was also involved however, Jennifer was not permitted to quote this in her book. There was a year difference between the abolition in US and Netherlands. In fact 1873 was the official emancipation. There are cog ships all over the city to celebrate their involvement in the transatlantic Slave Trade, yet the Dutch aggressively deny their involvement. Goods were traded through the stock exchange which were retrieved by slaves for the Dutch East India Company to then be sold onto other countries.

There are pictures of Black soldiers from WWII which have then been retracted from history. Men of colour also died in concentration camps which has been omitted from history.

During the tour, we were taken to a building with a gable stone containing the scripture: Acts 8:37-38 on it: "And he gave orders to stop the chariot. Then both Philip and the eunuch went down into the water and Philip baptized him" with a (Black) Ethiopian man in the illustration. Gable stones like these are missing from the majority of Dutch tours, yet they are on many buildings across the city, and are imperative to Dutch heritage. We even witnessed a tour completely miss it. Christianity was also used against Black people in Slavery. – to enslave them. 
Evidence of racism:
The De Waag, is the oldest and outpatient forensic psychiatry facility in the Netherlands, used to promote eugenics against Black people and Jews, especially during WWII, even though no scientific evidence was found. In fact, scientists found that their science was flawed, when experimented on Black bodies, however they refused to publish their true significant findings.
There is still a lot of inequality in the economy, education and housing in the Netherlands for Black people.
The tour was €45 pp and I highly recommend it.
Lovers Canal Tour
Although the Fleet is mentioned during the Canal tour and are celebrated at one point as being the largest in the World, their involvement in the Slave Trade is not mentioned. Regardless of my being high on both mushrooms and hash, this minor detail did not pass me by 😉
The Captain also called trans women "ladies with the big hands".
My complaint email to Lovers Canal Tours went as follows:
I would like to make a complaint about one of your captains, Patrick.

On Friday 9th March 2018, at 18.40 my girlfriend and I took a tour on one of your canal boats (booking confirmation and copy of tickets attached). 




When we passed through the Red Light District, our captain Patrick made a joke about transgender sex workers: "…and to the gentlemen, if you visit the windows later, take care that behind the ones with the blue lights, you'll find the women with, uh, the large hands, if you know what I mean". 

My girlfriend is a transgender woman, who found this joke not only offensive but upsetting and once we the trip ended, she ran off the boat in tears. 

I decided that I would speak to Captain Patrick about this because before this comment, we had been having a lovely time on the tour — especially my girlfriend. 

When I asked to speak to him, I asked to speak to him out on the deck and asked him why he had referred to transgender women in this way. He didn't see the problem with it. In fact, he said: "well how else would you describe them?"

He asked me to tell him another joke about transgender women, for him to use next time. Of course I outright refused.


He then asked me how he should refer to transgender women in the future, however this is not my responsibility and furthermore, it's obvious that he doesn't care about how to appropriately and socially refer to transgender women considering his first question. 

He then told me that I was the one with the problem, because everybody else on the boat had found the joke funny, just because when alighting the boats everybody had told him that they had had a good time — however, most people had appeared to look extremely uncomfortable after the offensive joke (apart from 2 guffawing men), compared to his other jokes. This comment also made me very angry and I replied to him that actually my girlfriend was the one he had offended and that may have been because she was the only one who was transgender. I reminded him that she was crying, to which he replied that he would apologise, however having already said nobody else was offended, implied that he didn't care about her feelings, because he saw her as a minority and an "other". 

He then requested that I come into the boat to "calm down" which I found extremely inappropriate. Why would I need to come off the pier, into a boat alone with him to "calm down" for? I refused.

He then started laughing at me, which proved what I knew all along — he had never taken the situation seriously from the get go. 

I would therefore like a full refund for my both tickets. Our canal tour was completely ruined by the unacceptable behaviour of this man. He confirmed that his jokes are unscripted by your company, therefore his jokes are his own and therefore his own opinions. 

If this is the type of person that you employ, then I am shocked, because this says an awful lot about the views of your company on women, transgender women particularly, and sex workers and I regret having made this purchase. 

I look forward to your reply.
We then had dinner in a Turkish restaurant, where a disgusting man told me that his women dress better than I do. I took this to mean that because I am Black (Turkish men have a longstanding problem with Black women). But I know I look good, I don't need the validation of a crusty Turk.
Saturday 10th Feb
Brunch @Bagels and Beans, an organic and eco friendly, independent deli.
I had avocado, tomato and cream cheese on a sesame seed bagel #nomnomnom
We then visited the Foam Museum. We went our separate ways at this point, so I saw the Back to The Future Exhibition first, which were all contemporary pieces of photography on different mediums including archaeology, which was interesting. Following this, I went to the Foam Editions studio on the top floor, featuring pieces by Anton Corbijn (one of my favourite photographers and directors!), Malick Sidibé, a Malian photographer, with incredible prints featuring black men and Robin Hammond a Kiwi photographer with a collection of photographs and narrative entitled: My Lagos. The photographs were amazing, however I did have an issue with a white man telling the stories of native people.  
We ended the trip by walking to Centraal Station, where we found ourselves in the square surrounded by animal rights protesters and a group men protesting the existence of Palestine.
And Black people are the savages, right?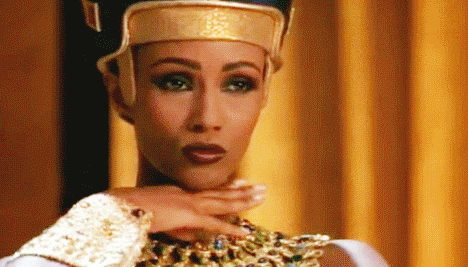 Our flight took off 15 minutes late, yet white people say that Black people have a problem keeping to time.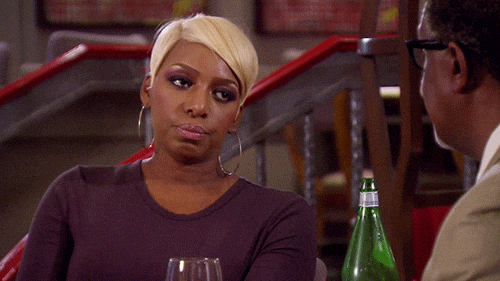 Finally landing in Luton was such a relief. The mental exhaustion of being away is bad enough, however Amsterdam was a joke. Having people constantly staring at me was not. 
I had one seizure while away.
I also noticed how the men claim their property: they don't hold their women's hands, or link arms, they grab onto their waists and drag them along the streets like pieces of meat. In a country where prostitution is legalised it's hardly surprising really is it?