In my rejection of Christianity, I've begun seeking other sources for spiritual guidance and comfort. As a child, I'd always been drawn to astrology, so I decided to return back to this which then led me to tarot.
A Little About Me
My star sign is Cancer, however my rising sign is Taurus. Crabs (Cancer), tend to be internal and receptive, with a heavy dose of initiative (cardinal), and strong, emotional awareness.
Leo, which lives next door to Cancer, boasts a very different personality (as is always the case with adjacent signs). Leo, is a sign of positive fixed fire. This means that it natives tend to be outgoing (positive), determined (fixed) and full of flash (fire).
As I am a Taurus rising, I stand firmly on my feet. I therefore look for stability in the people around me, security and the feeling of security. They are social and love to socialise – given by their precious skill to communicate and focus requests. I have also had to learn how to handle changes and experiences – to accept them positively. I can become obstinate and stubborn when pressure and stress dominate my life or my way to act.
How I Came to Meet Leona
Leona Nichole Black was recommended to me by a friend of mine, Kelechi 
Leona is a Tarot Reader, Intuitive Counsellor, Writer & Cultural Theorist. As well as this, she's also currently studying for a PhD in Black Consciousness, which I was immediately drawn to as an Black academic myself. I initially requested for an MP3 Tarot Reading, back in January; I didn't give much away, only because I didn't really know what to ask:
How can I move on from the conflict with my mother and sister?
At the time, my mother and I had not yet reconciled and I was having mad dreams about both her and my sister. I was ready to walk away and I wanted to know how, however Leona had a very different answer for me. She told me that my mother and I were going to move past our conflict. She could see that my mother loved me immensely, but was stuck in the middle. My sister, on the other hand, could not be trusted.
Leona gave me an incredibly in depth reading and it was also incredibly on point! I was shooketh!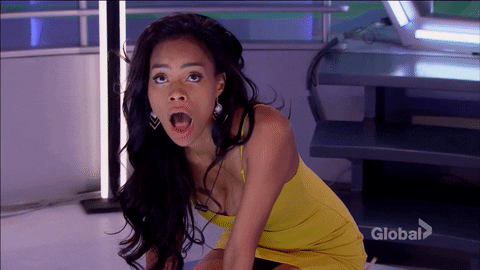 So much so, that I decided to go and see her in person, where she gave me another in-depth reading, followed by advice and counselling regarding my situation with my mother and it is thanks to her that my mother and I are now talking, on my terms.
The session began with a simple prayer, to bless the space, as well as the cards, and then the reading began. Unfortunately, I didn't start taking notes until further into the reading (I didn't know I could actually take notes!), but I do remember the Source Card coming up and we spoke about breaking the generational cycles within my family, which is something that I am incredibly passionate about – mostly in regards to female mental health, but also abusive familial relationships. My grandmother is currently living in relational poverty and my aunt and uncles have stopped my cousins and I from going into the house. Last month, when one of my cousins and I tried to go and visit, they stalked the house to intimidate us, and then tried to beat me up. One of them is also keeping her finances from her. The house has no proper electricity running through it. My aunt who lives with her has an undiagnosed mental health condition. Social services are aware of this, however have been been more inclined to be helpful to the older generation (not believing me or my cousins even though I'm more educated and my cousins have evidence of abuse against my grandmother). We've even reported threats made by my uncles towards me, to Social services, and deterioration in my Grandmother's mood however, we still haven't been heard. The Ten of Pentacles came up, which indicates stress, (I did have my first tonic clonic seizure in 9 months last week), however there were other cards pulled to indicate that there will be success. My cousins and I just need keep on persevering.
Advice
Leona pulled the following cards for me for advice:
The High Priestess

card – to trust my intuition, which is something I am very good at – except with my mother (perhaps because she's my mother?)

The Sun in Reverse

– Mum's thoughts can overshadow mine. My mum and sister were both very negative and judgemental – both intentional and unintentional, which had a severe impact upon my mental health, confidence and creativity growing up and in my early twenties. Therefore, now is the time for honouring my own emotions which is a process I have already begun. Now is the time to be my own warrior. 

Three of Ones

– I am now looking for a return on my investment and I have been waiting at a distance, with my barriers up, especially during these early stages of the rekindling of our relationship. In hindsight, I guess this also will eventually apply to the situation with my Grandmother and the work my cousins and I are putting in on her behalf for her welfare.
However, there was the

Two of Swords

, indicating that I am not seeing the situation clearly, and this could also apply to my uncles because up until January, I thought that the sun shone out of their arses.

The Ten of Pentacles in Reverse

came up, reminding me that my blood are not my family. They continue to hurt me, devalue me (I'm talking about my mum, sister, uncles and aunt here), when I have people who aren't blood, who perceive me as the little girl and woman who deserves all of the love I've always craved.

The Nine of Pentacles in Reverse

– indicates that I haven't been seeing myself clearly. I'm a 10/10, but I'm only seeing myself as a 9/10. I'm the shit!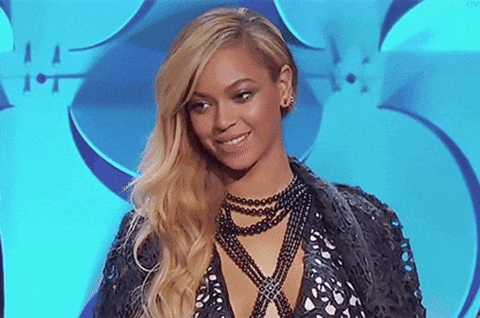 The Magician

– reclaiming my energy, which is something that I am working on for 2018 and not draining myself for the sake of others.

The Temple Card

– I've built my own temple, on my own, without the help of anybody. I look back on where I was this time last year and I just cannot believe how far I've come. Nobody can tell me anything now about my journey, because they haven't been through it and they don't know and therefore, nobody can ever gaslight me about my intelligence ever again because my foundation is now too strong.

The Grief Card

– reminding me that I will be let down and therefore, I need to have outlets for pain. This is so important as a Black woman to allow myself to feel pain.

The Strength Card

– I will need courage and I will need to take back power from the source. The source is me.

The Chariot Card

– the triumph and overcoming will be in sticking it out. So many times with my family, I've just upped and left, however just leaving isn't the way. I have to show up and remind them that I am the child, and they will be held accountable for certain things and that's where the healing is for me. Do not compromise. This worked. After this session, I meditated on this advice, before sending my mother a message, pretty much outlining my "terms and conditions" for our relationship going forward (LOL). We are yet to meet in person again, but at present, we now speak on a weekly basis.
Outcome
Queen of Wands – This will be mum, who will finally see the suffering she has caused, however she will find it very difficult to deal with, so she will flee. Whether or not she will return, only time will tell.
And she has. 
I cannot recommend Leona's services enough, not only for spiritual guidance, but also for counselling. I'm looking forward to returning!
The MP3 reading was £28 and the one-to-one session was £60.
http://www.nicholeblack.com/services/